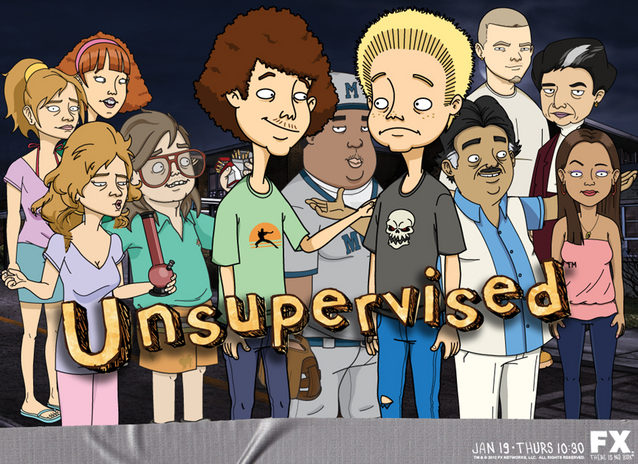 Characters
About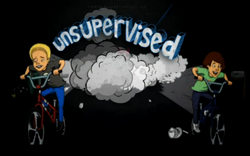 FX will premiere its newest series with the animated comedy Unsupervised, which will premiere on January 19 at 10:30 ET/PT and will air immediately following Archer.
Unsupervised is a comedy about optimistic best friends "Gary" and "Joel" navigating the harsh landscape of teenage life and trying to do what's right without any parental guidance whatsoever. The series was created by and is executive produced by Rob Rosell, Scott Marder and David Hornsby, all who currently serve as writer/producers on FX's hit comedy series It's Always Sunny in Philadelphia. It features an outstanding voice cast including Justin Long, Kristen Bell, Romany Malco, Kaitlin Olson and Alexa Vega, along with Rosell and Hornsby. Unsupervised is produced by FX Productions, in association with RCG Productions and Floyd County. RCG is the team of Sunny Executive Producers/Writers/Stars Rob McElhenney, Charlie Day and Glenn Howerton. The deal for Unsupervised is the first series order for RCG as part of their overall deal with FX Productions. The series will be animated by Archer Executive Producers Adam Reed and Matt Thompson.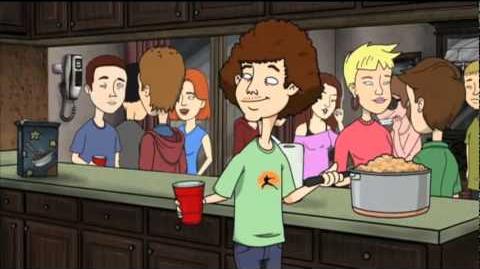 Community Projects
Not sure where to start?
* Find out more about the wiki on the
About
page.
Create Articles!
If an article doesn't already exist (don't forget to search) use the box below to create the appropriate page.
BE SURE THAT THE ARTICLE YOU ARE PLANNING TO CREATE DOES NOT EXIST ALREADY!
Community
Please visit the Forums for information regarding the selection of a Unsupervised Wiki Administrator.