Justin Long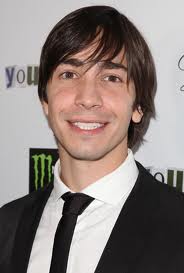 Role   -   Voice actor
Character   -   Gary
Date of birth   -   June 2, 1978
Justin Jacob Long is an American film and television actor. He voices the character Gary in the animated series, Unsupervised.
Justin Long has established himself as a natural talent in film and television. He recently wrapped the indie feature Lumpy, starring opposite Jess Weixler, Tyler Labine, Addison Timlin and Shelley Long. He also recently wrapped the ensemble drama, Ten Year starring opposite Channing Tatum, Kate Mara, Anna Faris, Chris Pine and Anthony Mackie.
Justin was seen in The Weinstein Company's Youth in Revolt alongside Michael Cera and Steve Buscemi. Then, he starred opposite Drew Barrymore in Going the Distance, which was released by Warner Bros. In addition, he was seen in The Conspirator directed by Robert Redford and opposite Robin Wright, James McAvoy and Evan Rachel Wood.
Justin has appeared in a range of films including starring opposite Liam Neeson and Christina Ricci in After.Life; in New Line's adaptation of the popular book, He's Just Not That Into You as part of the ensemble cast made up of Ben Affleck, Jennifer Aniston, Drew Barrymore, Ginnifer Goodwin and Scarlett Johansson; in the lead role opposite Alison Lohman in Sam Raimi's Drag Me to Hell; as well as in Zack and Miri Make a Porno; Funny People; and Serious Moonlight. Justin also starred in 2007's Live Free or Die Hard, opposite Bruce Willis and lent his voice to 'Alvin' in the hits Alvin and the Chipmunks; Alvin and the Chipmunks: The Squeakquel and to 'Lem' in Planet 51.
As a member of Vassar College's comedy troupe, Laughingstock, Justin got his start in the comedy world which led him to his first starring roles in Galaxy Quest and Jeepers Creepers. He then shifted to the small screen for his role on the quirky NBC series Ed and ventured into the world of offbeat comedies with his first box-office success, Dodgeball: A True Underdog Story. From there, he went on to play roles in comedies such as Universal's Accepted, produced by Tom Shadyac, and The Break-Up opposite Vince Vaughn and Jennifer Aniston. He also appeared in the Adam Sandler-produced Strange Wilderness along with Steve Zahn and had a cameo in Vince Vaughn's Wild West Comedy Show. In addition to his film career, Justin has established himself as a household name with his portrayal as the "Mac Guy" in the Apple "Mac" versus "PC" commercials.